Register a Deal
If you have a new deal to tell us about, please complete this form.
Any details that we already know about you will be prefilled to save you time.
Please give us information about the end user company and the details of the deal in question.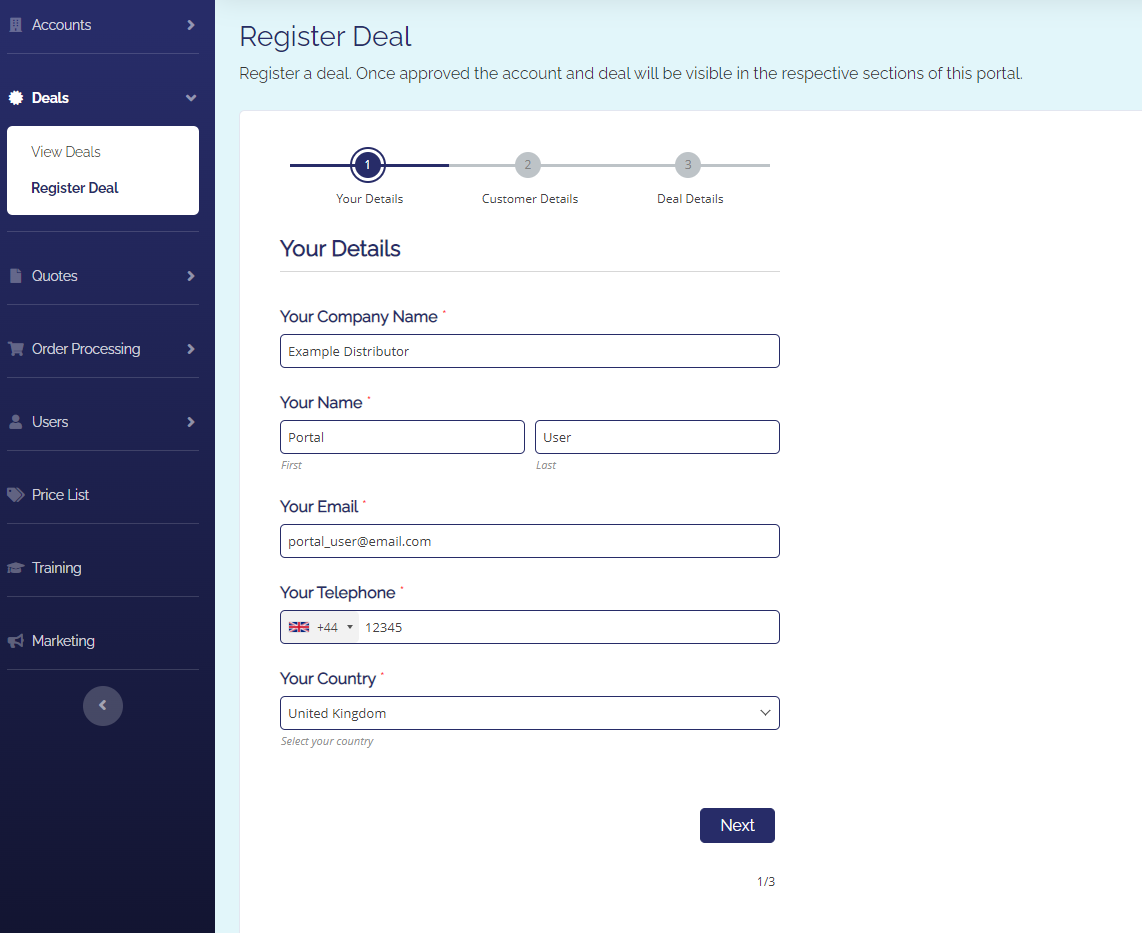 If this deal is approved and accepted then you will receive an email notification and the deal (and account if new) will be visible in the portal.