Place Purchase Order
This page allows you to place a purchase order against an existing quote.
Select a Quote​
There are 2 ways you can select a quote to use to place a purchase order against:
On the page of the quote you wish to use, scroll to the bottom and click the Place Purchase Order button.
Click on Order Processing > Place Purchase Order in the menu and then select the Quote that you wish to use.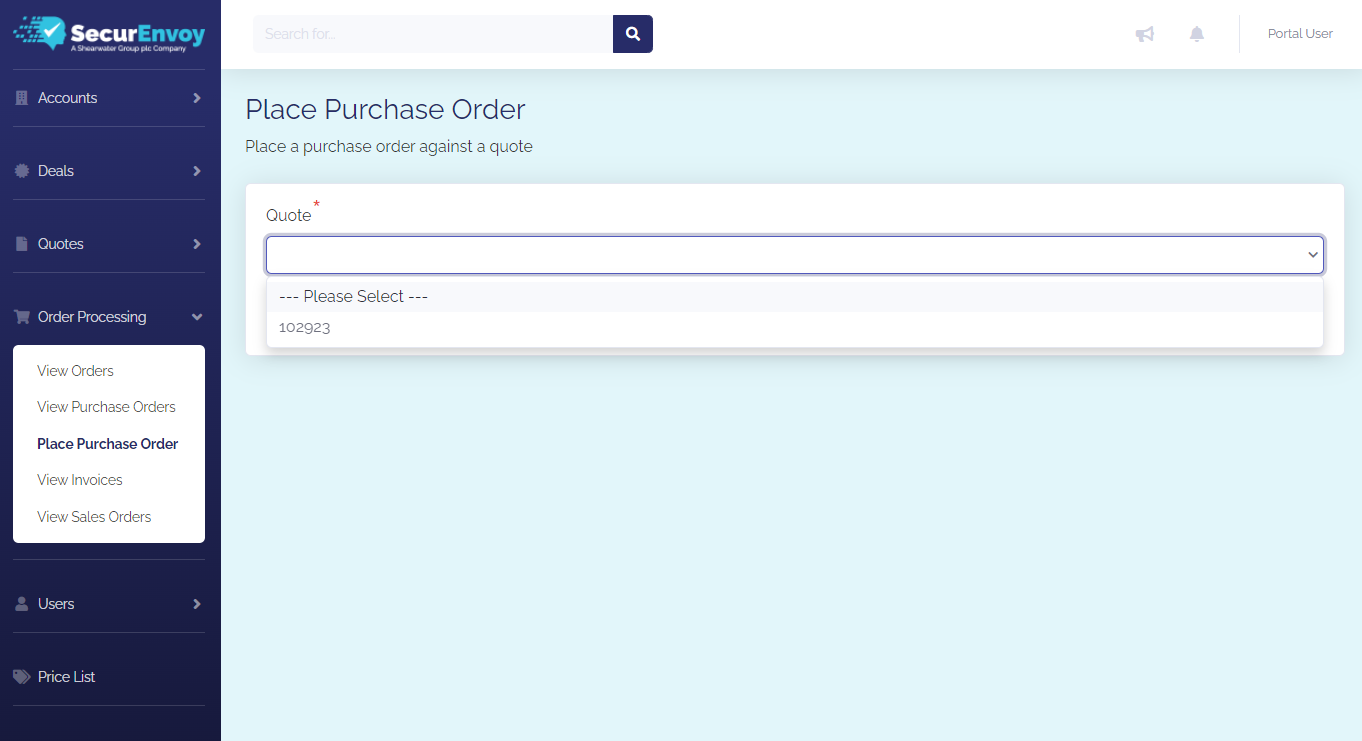 tip
You can type in the selection box to filter down the list of quotes.
caution
You can only place a Purchase Order against a quote that is less than 30 days old, as prices may have changed.
If the quote is over 30 days old, you will see the below message. You can use the Re-Quote button to create a new quote pre-populated with the same details as the expired quote.

Purchase Order Details​
Once you have selected a quote that you want to use, the PDF will be displayed so that you can double check this is the correct quote.
tip
Click on the arrows next to the Quote heading to expand the PDF
If this is the correct quote, please proceed with the next steps.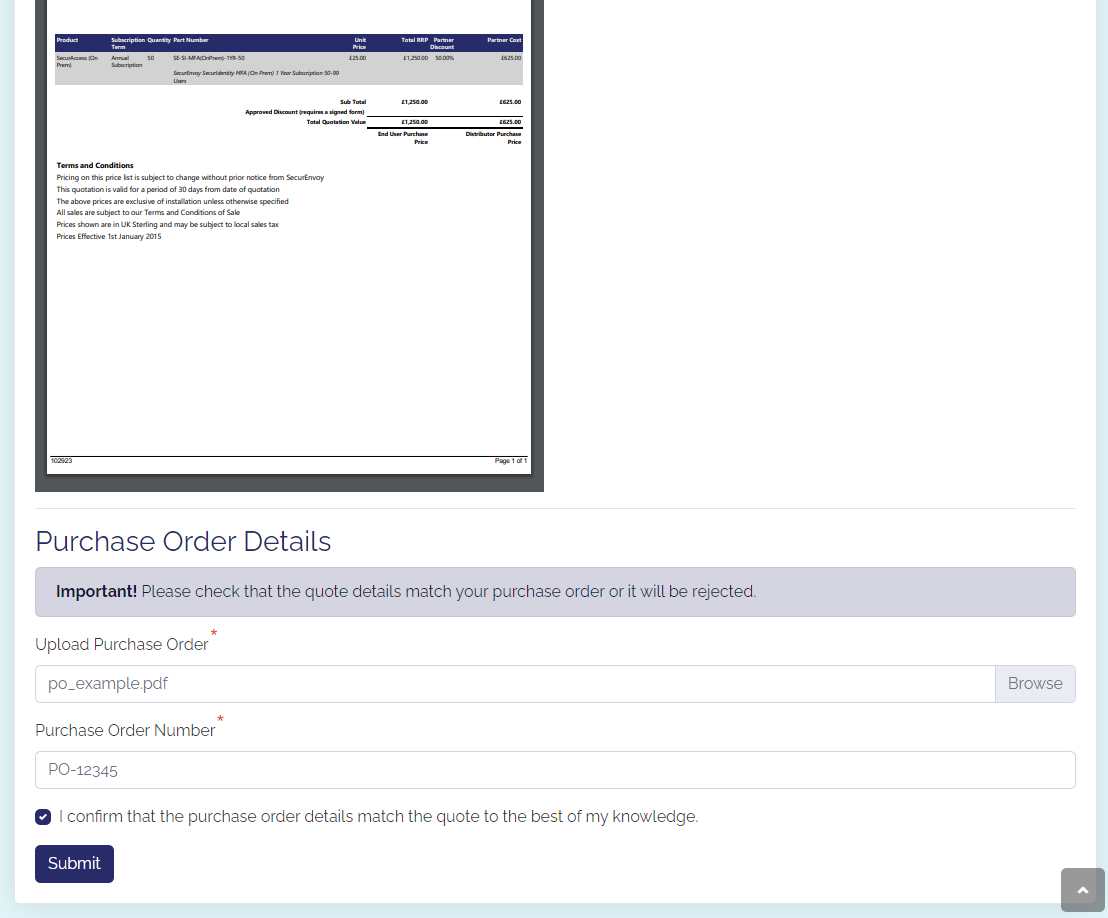 Upload Purchase Order​
Click in the box to open a file browser. Use this to locate the PDF of the purchase order that you wish to place.
Purchase Order Number​
Enter the Purchase Order Number from the purchase order that you are placing.
Confirm Matching Details​
Please double check the quote and purchase order to check that all details match. Check the checkbox to confirm this.
warning
Purchase orders are checked by us when being processed. If for any reason the details do not match the quote, it will be rejected.
info
If the quote has a GEMCO discount, the end user account needs to have an approved GEMCO form submitted. If we have no form on record, you will not be able to place the purchase order.
If we detect that the end user still needs to submit this form, there will be a link shown that you should send to the end user. This link will also be on the previously created quote.
Submit​
Press Submit to submit the purchase order. This will be queued for processing and you will receive a notification via email once it has been processed.
For most orders, you will receive an invoice along with a subscription activation link that should be forwarded on to the end user (depending on product purchased).
For a more complicated order, you may receive a sales order first while we process the order internally.
You can see the progress of any order from the Orders List.