View Order
This page shows the details of an individual order.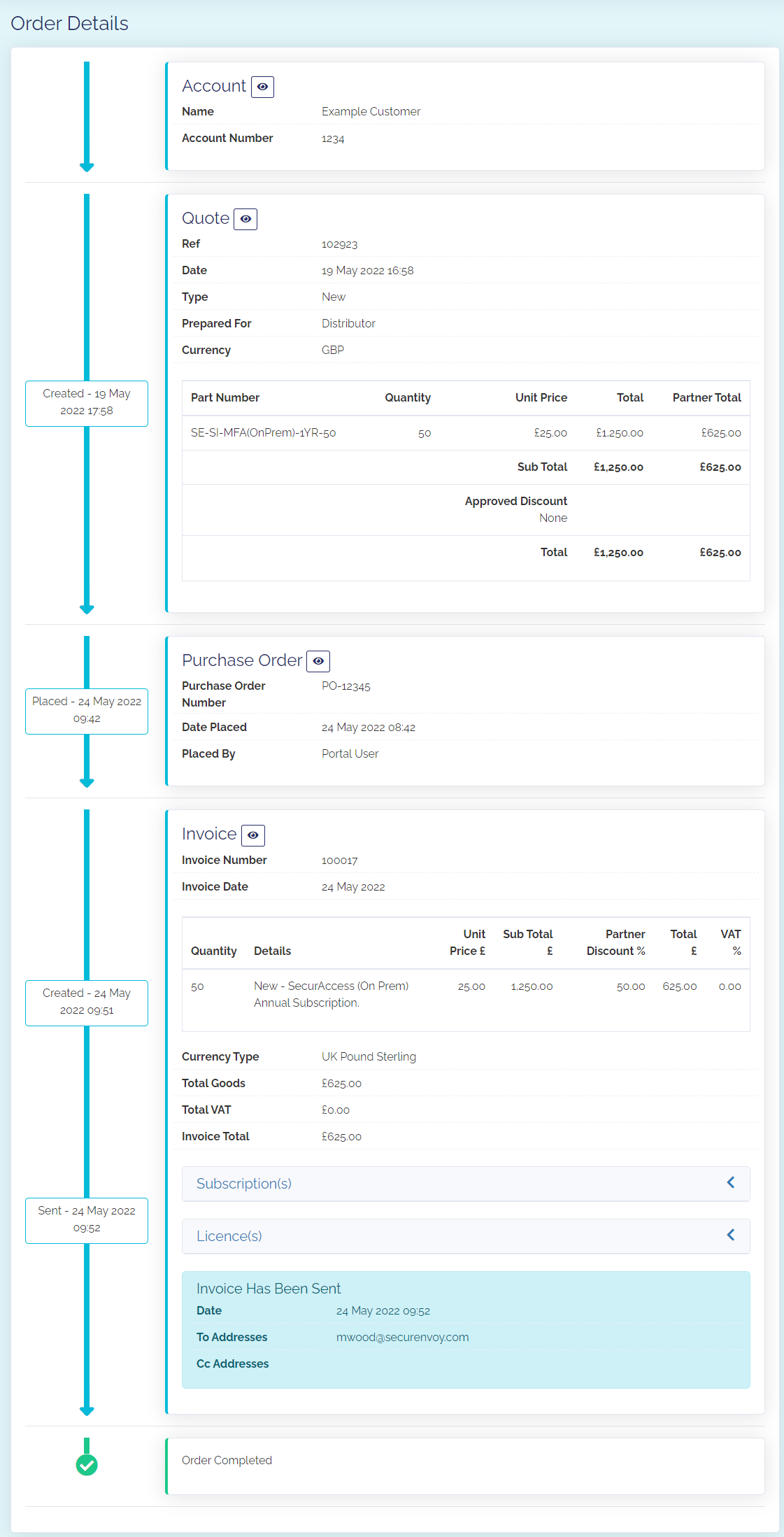 You can see all parts of an order, including any documents that have been created as part of the order.
note
If you do not have the correct permissions, you may not be able to see some details about an order.
Click on the button next to each section heading to see more detail about that particular section.